SOLAR POWERED SOLUTIONS
Simply Solar are the Costa Blanca's No.1 suppliers and installers of the latest innovative solar products, that harness the sun's natural power, to enable every household to generate there own electricity and hot water.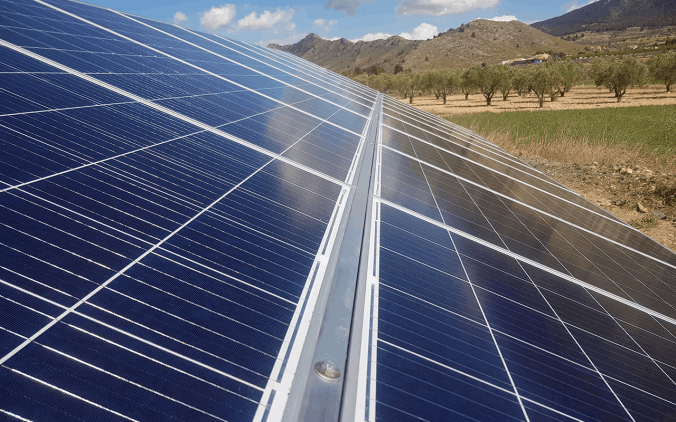 Generate Your Own
Electricity
There are 3 types of Photovoltaic Systems and are simply explained - On Grid, Hybrid & Off Grid Systems.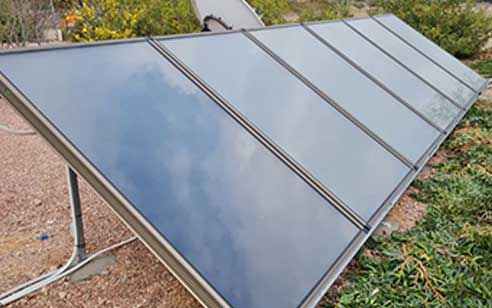 Thermal Solar Pool
Heating
You can significantly reduce your swimming pool heating costs by installing a thermal pool heating system.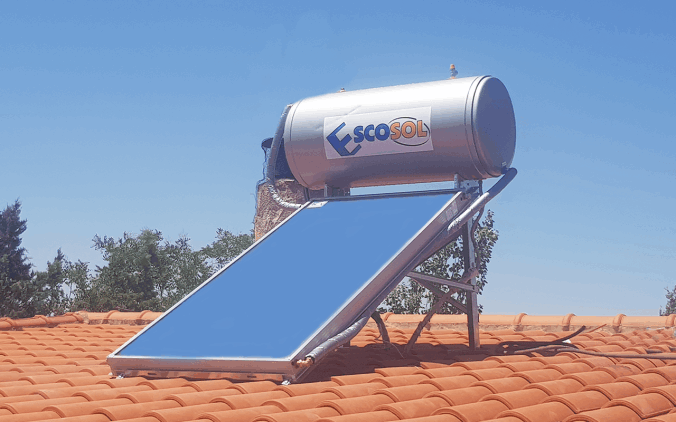 Thermal Solar Hot
Water Heating
Our best selling Thermal Hot Water systems, manufactured in Europe and fabricated here in Spain.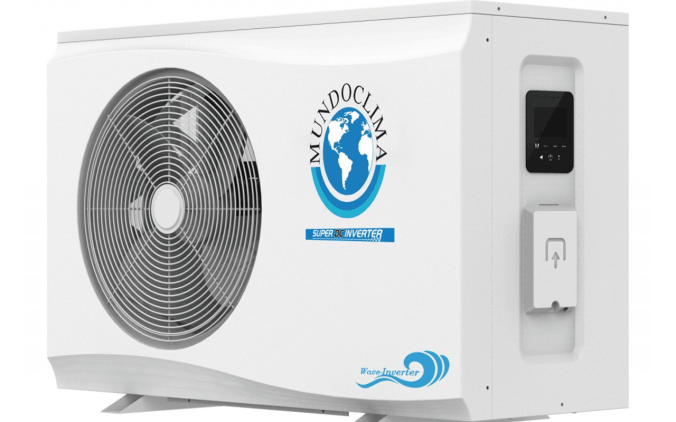 Solar Assisted Electric
Air Inverted Pool Heating
These maintanance free systems work alongside your pool filtration pump, to lengthen your swimming season.
All our systems, Thermal and Photovoltaic, are bespoke for your personal requirements.
The examples shown here on our simple to use website, are purely for your guidance and information.
From our Surveyor's first visit, to discuss your needs, we at Simply Solar are offering you an inclusive package, from design to installation and our unrivalled after sales tech support.
We live in a very select area of Spain, spoiling us with an average of 320 days a year of sunshine, so why not take advantage of it?
Contact Us
Residential Feed In Tariff (FIT)
All homeowners in Spain can now generate as much energy as they like, and recieve credit towards their bill for what they don't use!
Learn More
What Our Customers Say
"We have recently had a quote and solar water heating installation carried out by Simply Solar on our house in Spain. The whole process from initial quotation through to final commissioned system was completed with no hassle and the installation was carried out in a very professional manner and on time. We are really pleased with our system which functions exactly as promised. - Thank you guys"
Installation Detail:
Thermal Solar Hot Water System
John C. San Fulgencio
Thank you so much to Alex and the team. Fast, clean and tidy. Never stopped working. Tony explained everything so we understood. We would tell our friends to use this company for solar for sure.
Installation Detail:
150 Thermal Hot Water System & 2.2kw Photovoltaic System
Angelika S. Orihuela
"A big thank you to you guys at Simply Solar. Communications throughout were brilliant and the team turned up on time as arranged, and within just a few hours installed the complete solar panel, replacing my old electric hot water system. We have been extremely happy with the end product which produces 150 litres of free hot water without paying Iberdrola"
Installation Detail:
Thermal Water System
Chris E. Campoamor
"My wife and I would 100% Recommend The Company Simply Solar.
We found Tony their Company Representative to be very knowledgeable of his subject, and He Answered Every Question that I put to him which gave us confidence to go ahead and purchase the System.
The complete installation was carried out very speedily and Efficiently by Paco and his assistant.
They were both very friendly, and exceedingly Professional and efficient in their work."
Simply Solar reply -
Thanks Kenneth, a pleasure to install for you.
Installation Detail:
8kw Hybrid Photovoltaic System
Kenneth M, Alfaz del Pi
"After making the decision to go fully solar and researching quite extensively with several companies we decided to instruct Simply Solar to install our system. We have a Victron 8kw Invertor, 18 panels and 24 batteries. The system has been installed now for over 6 months and we have not once had to revert to our generator, the advice from Tony both prior and post installation has been sound. We have quite a large property at approx. 400m2, we are mindful of large power usage appliances but have not had to change our lifestyle too much, the system and batteries cope more than adequately. Tony has been in touch on more than one occasion post installation to check in, and all is great. I am Chartered Construction Manager in the UK by profession and can unequivocally state that both the installation and equipment I received are top notch.
I would not hesitate to recommend Solar Flare for both advice and installation, Many thanks to Tony, Alex and the team at Simply Solar. "
Installation Detail:
8kw Off Grid 48v System
Wayne R. Murcia Region
"We have been very impressed with Simply Solar, from the initial quotes to installation to trouble shooting any teething problems. The installation was completed very well, and they made sure everything was done very neatly. If we have had any problems they have been sorted out straight away. I would certainly recommend them..."
Installation Detail:
8kw Photovoltaic Hybrid System
Stephen D. Region of Murcia
"I found Simply Solar online and thought the battery system seemed a good idea. Of course, something more expensive than a conventional system, which only receives electricity from the sun. Now I have power even if it is night. I contacted Simply Solar, who came to my home and explained how everything works, at the same time as I got a price for the plant. They then came and assembled everything, which took 1,5 days. Quickly and professionally done.
Here is a small example:
Electricity consumption the same period last year. 17/9/2018 to 16/10/2018 = 29 days = 266 kW which is 9,17 kW used per day
Now 24/9/2019 to 22/10/2019 = 28 days = 8kW which is only 285 watts used per day.
Thank you Simply Solar."
Installation Detail:
5kw hybrid System
Bengt L. Alicante Region
Many thanks for the installation of our solar hot water system. We are very happy with the system, the people who fitted it were very good, removing the old system and quickly putting in the new system. We are in the Murcia region near Jumilla and are very happy with Simply Solar."
Simply Solar reply -
Thanks William, enjoy the free hot water!!!
Installation Detail:
160 litre Thermal Solar Hot Water System
William B.