Residential Feed in Tariff
FINALLY a Simply explained Residential Feed In Tariff (FIT) for All Homeowners here in Spain!
Earn Credit towards your Energy Bill
How does it work?
Simply install one of our grid tied systems, that generate electricity from Sun up to Sun down, use as much of the self generated energy as you like, what you don't use will be sent back to the grid and for every kilowatt returned, you will receive a credit off your next bill, and it will soon mount up. (individual utility suppliers will dictate your feed in tariff).
It is that Simple!
How do you apply for a FIT?
Again, very Simply, we will do it all for you!
Our engineers will reconfigure your inverter to allow feedback to the grid, a bulletin will be prepared by an Iberdrola registered Solar technician and our administration staff will process your application.
 
This comes at a cost, but not for Simply Solar customers, we have frozen our prices since the end of 2019 and are now including this process in ALL our grid tied systems, at absolutely NO extra charge!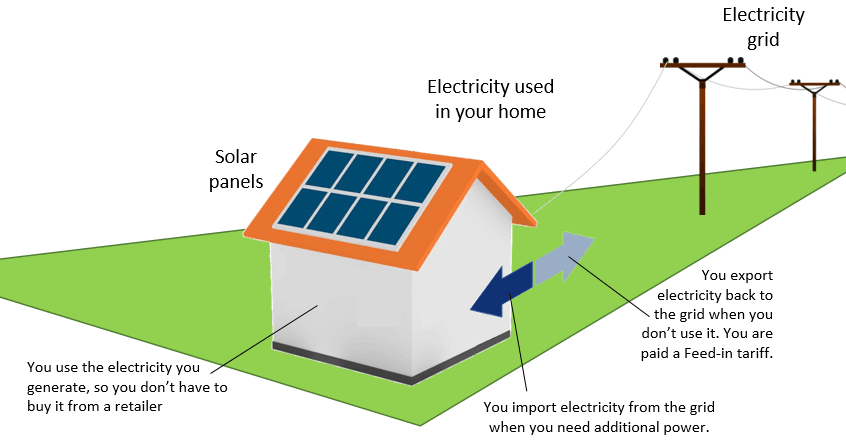 What do I do next?
Contact us and we shall arrange a convenient appointment for a FREE NO OBLIGATION survey.
Our Surveyor´s are extremely knowledgeable and can answer any question or query you may have and explain exactly how the new FIT works.
 
What do you have to lose, FREE electricity and money back!!!!
Contact Us