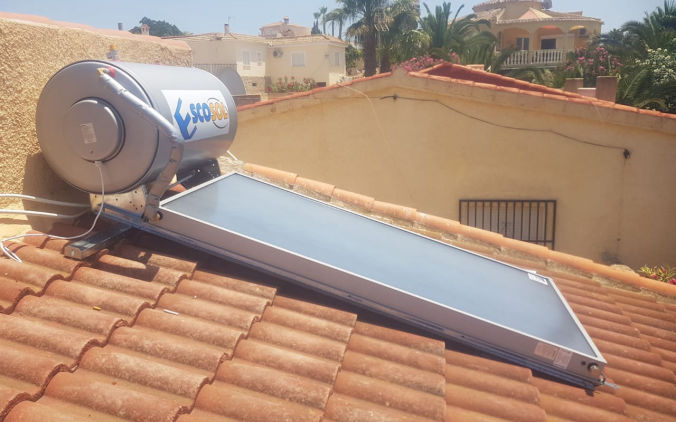 Thermal Solar Domestic Hot Water Systems
Our best selling Thermal Hot Water system, manufactured in Europe and fabricated here in Spain. These can be flush roof mounted or structure installed on a flat roof.
Read More
Thermal Solar Domestic Hot Water Systems Pricing
Please contact us directly for products and services you may not see below. Our Thermal hot water systems come with a standard 5 years warranty and our "No Quibble" full ongoing aftersales support, should it be required. 200 & 300 litre systems may need a small crane due to weight and potential access problems, this will be assessed by your Surveyor.